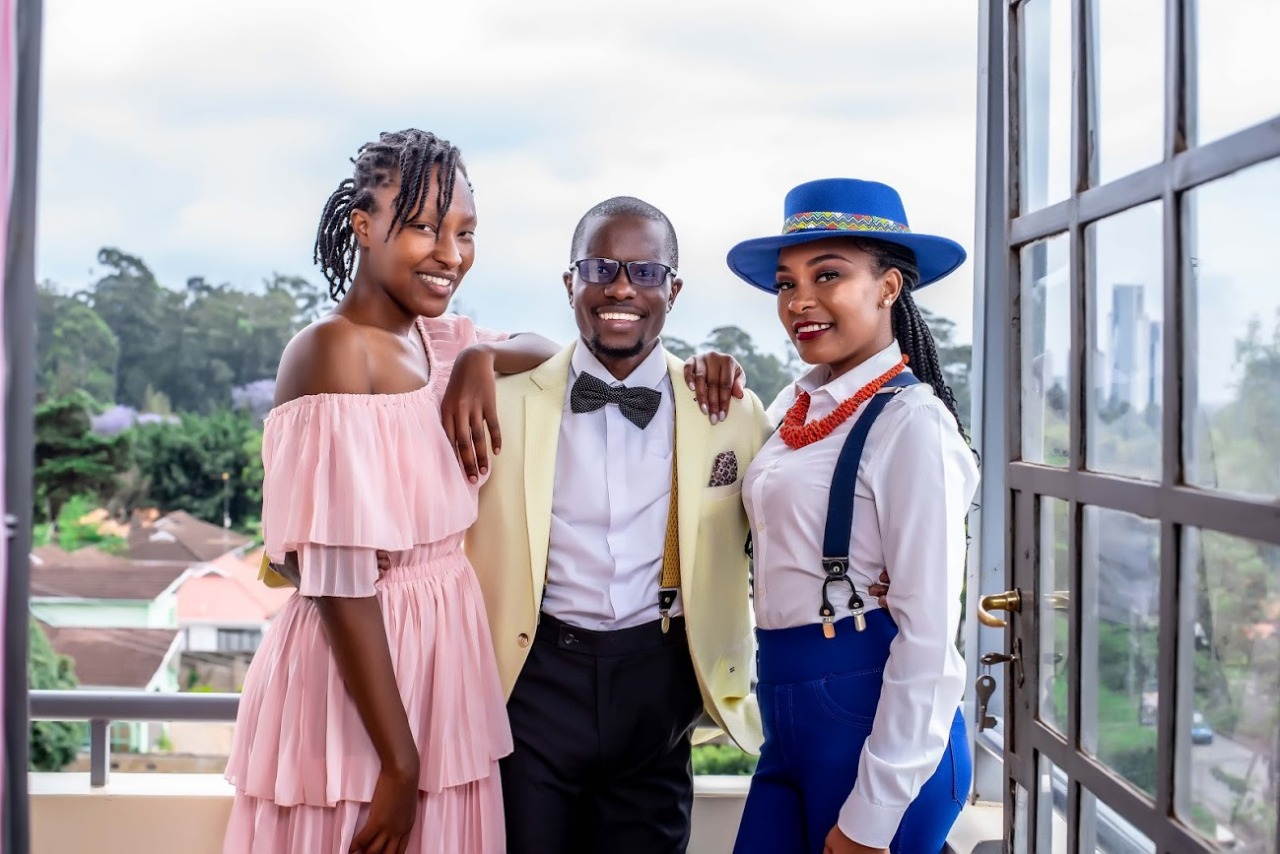 Many know her as Gon short for Gathoni. Her full name, Maryruth Gathoni. She is my baby sister and the first time you meet her you will know she is the last born because she is the most spoilt member of the family. But let us start from the beginning. She is named after my grandmother Ruthmary Mugane. My grandmother is a God-fearing woman of faith, and her prayers are the bedrock of the family. God has answered my grandmother's prayers in many great, powerful, life-changing ways. She was able to raise five children and they all turned successful. Don't tell them I said that I still owe them. Every God-fearing grandmother can give the gift of faith to her grandchildren. It is a gift that keeps giving to those in the path of its influence. Like the ripple effect of a rock released onto the surface of calm water, so faith deposited in tender hearts swells touching other souls. A grandmother's position garners trust to give Christ's love. Her unique role is a righteous responsibility that reaps faith's fruit in her child's children and that gift manifests in Gon.
Gon is currently working on her two degrees, a bachelor's in international studies and a bachelor's in law. In my wildest dreams, I cannot imagine enrolling in two degrees. One was already tough enough. She is my go-to person whenever I have problems. PSs I hope my wife doesn't read this line. She is a keen listener and just knows what's the right thing to say to cheer someone up. She takes on a lot of problems that are not her own and would be there to see you through them even though she might be going through some tough times as well. I get worried that she takes too much but she was gifted with compassion and that is her way of giving back, a great gift from my grandmother. Through her diligent life I have picked a few lessons that I would like to share:
I do not need to know someone to show compassion: Practicing compassion with ourselves and with others, as a way of life, has the potential to change us and how we respond to others.  Gon has taught me that we can all be "wounded healers," extending compassion both to ourselves and others. She has always been there to tell me that I would make it through some of the hardest fights of my life. She is always fighting for me, even if I didn't want her to. The same love she extends even to those that she doesn't know
Perseverance is priceless:  Studying for two degrees at a go isn't easy. Early morning and late evening classes, with research papers to write and still having time to spend with family, is not easy. She does this gracefully you would think she was born for it. Maybe that is true. She is a go-getter, and I cannot wait to stand at the graduation square cheering her on as she has done every single day of my life. Just be ready to wear those colored graduation lei because I need that picture for an album am creating for your 40th birthday
Independence: Gon has always been an incredibly responsible & independent individual. It has been an invaluable lesson to watch and learn. I have watched her make decisions confidently because she was secure in who she was and what she wanted. Even though I question a lot of those decisions, I am comforted that she will find a way to make it work.
Family is everything: Having Gon as a sister reaffirms the importance of family time and bonding. From having limitless "Nyama Choma" from "Shemeji" to imitating my wife's famous dance moves. Through countless laughs, tears, life's ups and downs, I've always known that she is always there for me. They say that friends come into your life for a reason, a season, or a lifetime – and I am deeply grateful knowing that I have a sister who will be there for a lifetime.
One of the most priceless moments which I replay most times in my mind is when she was seeing me off to school at the airport. She cried for minutes. I had never seen her like that, and it reminded me of what a wonderful person she has been in my life. Even though am far away I always feel closer to her.
Gon, you have always supported me through every kind of tough situation. I give thanks every day that I've been blessed with your relationship. As we celebrate this year's International Women's Day, I want you to know that you are loved and because of you and many other women out there that have supported me in my journey knowingly or unknowingly, I fight to break the bias, to create a safer world that gives you an equal opportunity. Don't tire from being an inspiration.
Love You
Big Brother