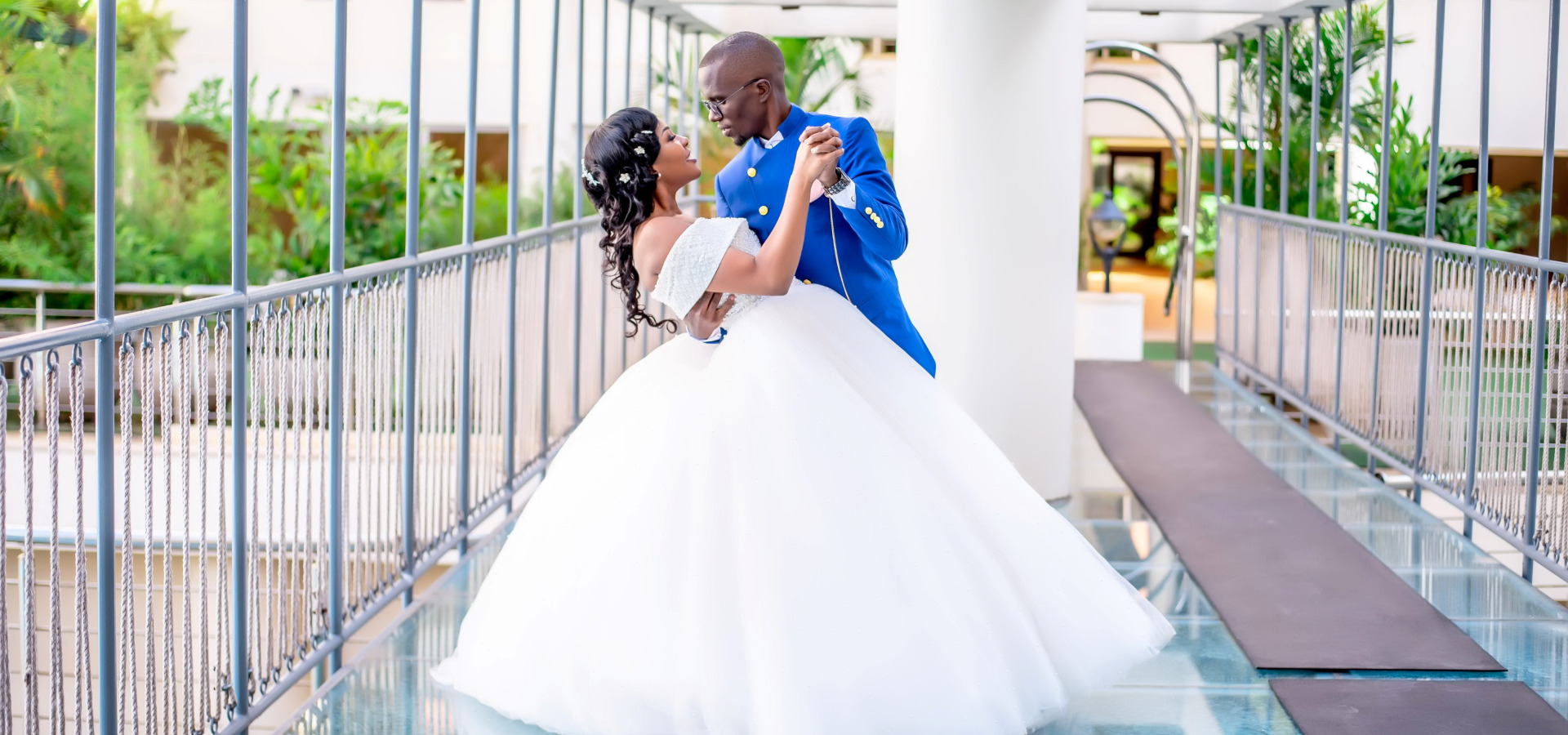 Wedding: is a one day drama but Marriage: is a lifetime ministry
A wise man once stood up and told me, a wedding is a one day drama while marriage is a lifetime ministry. That wise man is my brother Job Ontimbu Nyabuti Labda. Why is he called Labda? Because he will use the word in every Swahili sentence he constructs. The wise words were given on the day of the wedding because he was with me along the way of planning that said drama.
November 27th 2020 was the date. We called it a COVID wedding because we were only allowed to invite a maximum of 150 guests and that was because we did the wedding a little later compared to those that did it when the restriction was only for 50 guests. If you have ever been to an African wedding Pre-COVID, you will understand why this was difficult. Kenyan weddings have the signature 600+ attendance with two to four passenger buses travelling from upcountry with aunts and uncles you have never met. The weddings are characterized by bottomless eating together with a tonne of gifts 80% being drinking water glasses and ceramic plates. Let me not forget the bed and mattress that is gifted from the family side to signal the new home you are about to build. Local guests come to weddings for the food and gossip, if there isn't enough of that even the envelope gifts i.e. money shall be scarce. So there is always pressure to put together an elaborate wedding with committees being set up, monies being raised or loans are taken because to some this is an investment and the gifts are the returns. You have heard of the recent cases of couples committing suicide because they took out a loan to finance the wedding only to receive nothing as gifts. Imagine starting a new chapter such as this with a huge loan to pay. Enough of the Kenya wedding breakdown because the COVID-19 pandemic disrupted this and to many like me, it was a relief because you did not have to deal with all of the above.
The drama started the day or week before. We were doing the last-minute rush to get the final touches for the wedding done. The best man's coat could not fit while some of the bridesmaid's dresses had not been fully completed. My mum's dress was also not ready because we had that experience of, what you send the tailor as a design and what he makes are worlds apart followed by endless unpicked calls and excuses. The favourite Kenyan tailor phrase being "just give me a day and I will be done". That could easily turn to a year. All's well that ends well. We were lucky that the drama came to pass. 27th November was a cold morning. I remember because it had drizzled and there was a bit of mist. We were all dressed and ready for the day. When I say we, I meant the groomsmen and grooms women. Yes, I had grooms women at my wedding. I remember a lot of people asking me what I meant by grooms women. My lovely cousins said they could not be left out and had to be part of the lineup. I could not say no to that and boy oh boy dint they rock their navy blue dresses. By the way, they are all single. Just send me an email with a one-page summary cv for the application together with a Kshs 5,000 processing fee. On the wedding morning, the brides' side had another episode of one day drama. The best lady's dress developed an issue and had to be quickly fixed. I had to hold my breath and just wish that all goes well. At that point, I'd had it with these dresses and local tailors. Kenyan tailors have a bad culture of taking shortcuts and over-promising while under-delivering. We however managed to go through that hurdle again and the church ceremony began.
One thing about this drama is that it brought two human beings together who met in church while singing in the choir. For those that doubt if I can sing there you have it. She liked me because of my bass and no one can say anything contrary to that. We hope to sing ourselves through this lifetime ministry as we create new memories.
Key highlights for this awesome one day drama:
In this lifetime have friends and family that will drop everything to come and celebrate with you both in good and bad times. Our friends and family came through for us. We had no committees, but we received overwhelming support that made the day soo beautiful that we forgot all about the drama. Our family from abroad were able to zoom in and even give speeches. Indeed, it was a COVID wedding or do I say zoom wedding. A great thank you to the Movenpick Hotel team, especially to Patricia Mwangi. You went over and beyond to make this day beautiful.
Never say never. It's very easy to give up during this process because it is not just the two of you that are involved in the planning. You have your family that have a say, the church, even the government. The number of trips we had to make to Kisii and Nakuru is countless. For some of those trips, we had to leave Nairobi at 5 pm i.e. after working hours just to make it on time. Several times I felt like calling it quits and just going to the Attorney General's office and signing the damn marriage certificate but one profound message from my pastor, Pr. Owuor changed it. That doing a church wedding means a lot because you get to honour God, your parents and the church. That is important for those that believe in God.
Be ready to disagree. You will not be on the same page with your fiancée on a lot of things. We all wanted a simple and intimate wedding. What I did not realise is that the word simple and intimate means different things to both sides. Simple decor to me was a table arrangement like a typical conference meeting while to her it meant round tables with centerpieces, chairs dressed in rose gold and white, backdrops and luxe seats. Yes, I now know about luxe seats. The beauty about it though is that at the end of the day you learn when to compromise and when to complement. It is never that serious.
Dance your heart out. Hey, it is a one day drama. We might as well dance through it. I never knew how important this was to my mum who that day had an issue with her leg but I guess she said let me dance this one out. I shall see the doctor tomorrow to fix the damage. Even the old folks understand YOLO "you only live once" when it comes to such ceremonies. I also didn't know church member especially from Seventh Day Adventist "SDA" could dance like that since all the SDA songs have only one dance move that involves waving the hand and making loads of about-turns.
The moment that stole all our hearts was my niece walking down the aisle with a placard saying "Every love story is beautiful but ours is my favourite". She is an influencer now, and I can link you to her agent who happens to be me for booking. Maybe I will do a vow renewal ceremony and have one of my own do that as well.
One thing about this drama is that it brought two human beings together who met in church while singing in the choir. For those that doubt if I can sing there you have it. She liked me because of my bass and no one can say anything contrary to that. We hope to sing ourselves through this lifetime ministry as we create new memories. For those still waiting to do 600+ wedding remember this saying from a wise man. In this COVID period, a lot has happened and disrupted the plans that we had but the couples that wanted to get married did get married. The ones who want a wedding are still waiting. What category are you in?
Let me go and practise my bass. It's what is keeping this marriage or do I say lifetime ministry together.
Credits to:
Photography, Videography and Livestream: Asaa Photography (0727400374)
Makeup: Nimo (0711954416)
Groom and Best Man Senator Suits: Za Afrika (0731166272)
Venue and Food: Movenpick Hotel Patricia (0722435915)
Bride's Dress: Genise Bridal (0725405291)
Hair Dressing: Jackie from Posh Palace (0722944008)
Décor: Milele Eventique (0725254141)
Cake: Café Deli (0728100814)
Music: DJ Kirah (0711590604)