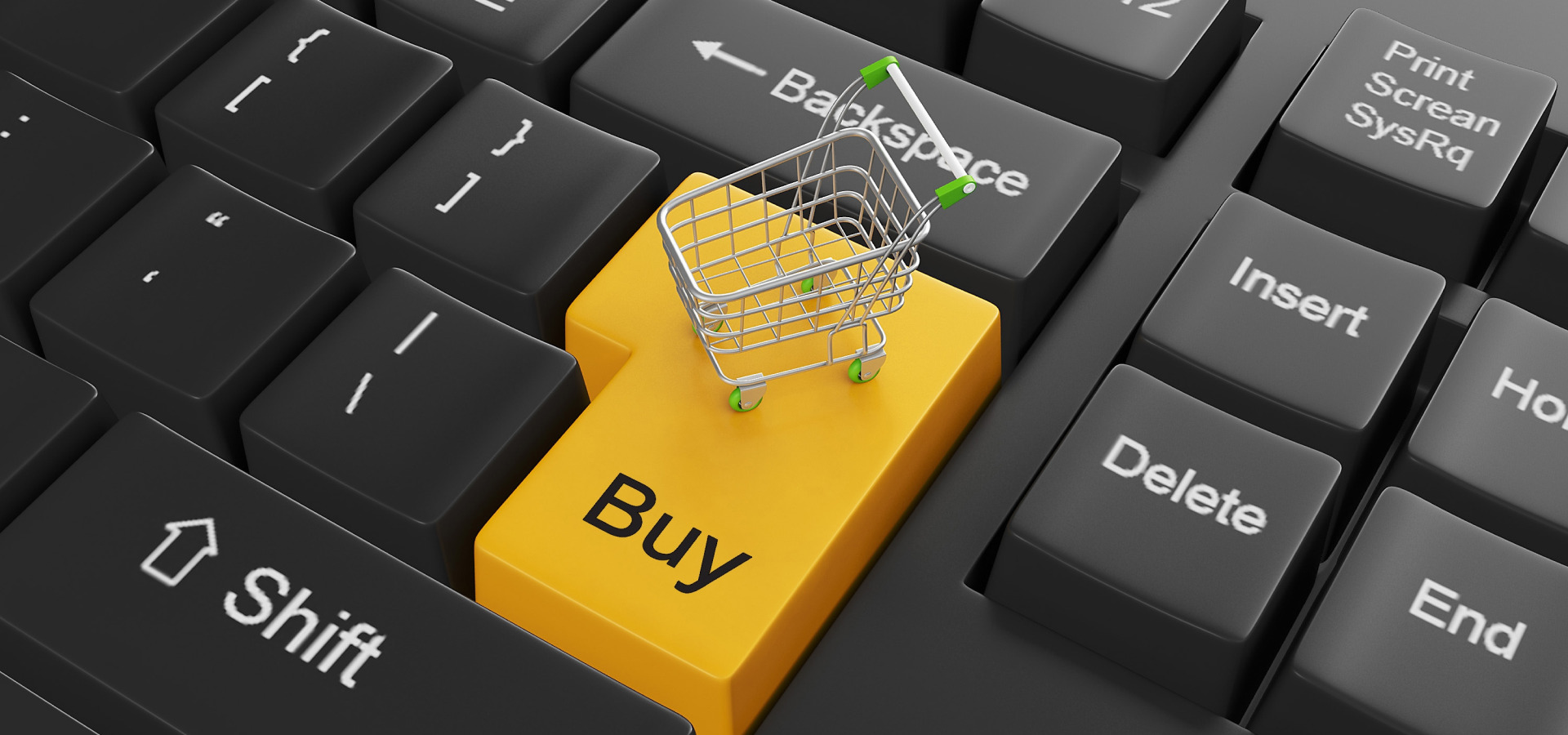 Why E-commerce is still Struggling in Kenya and Opportunities in 2021
According to Shopify e-commerce, also known as electronic commerce or internet commerce, refers to the buying and selling of goods or services using the internet, and the transfer of money and data to execute these transactions. E-commerce is often used to refer to the sale of physical products online, but it can also describe any kind of commercial transaction that is facilitated through the internet.
According to the African Tech Startup Funding Report, 2020 by Disrupt Africa e-commerce contributed 13.9% to the total funded ventures. 2020 saw 55 e-commerce and retail-tech startups secure funding, a number that represented 13.9% of the total and was second only to fintech. It was also an increase of 77% on the 31 startups (10% of the total) that raised investment in 2019.
Fintech, e-commerce and e-health are the most developed spaces on the continent, and as such are seeing steady growth in terms of both funded ventures and total amounts raised. Fintech, e-commerce and e-health are the most developed spaces on the continent, and as such are seeing steady growth in terms of both funded ventures and total amounts raised. The African e-commerce and retail-tech sector have been among the continent's most volatile for some years but now appears to be on a solid upward trajectory, based partly on the emergence of the retail-tech segment on the continent. Egypt was the leader, with 13 startups accounting for 23.6 %of the total. Kenya (12; 21.8%) and Nigeria (8; 14.5%) came second, and third, with South Africa lagging in fourth (7; 12.7%).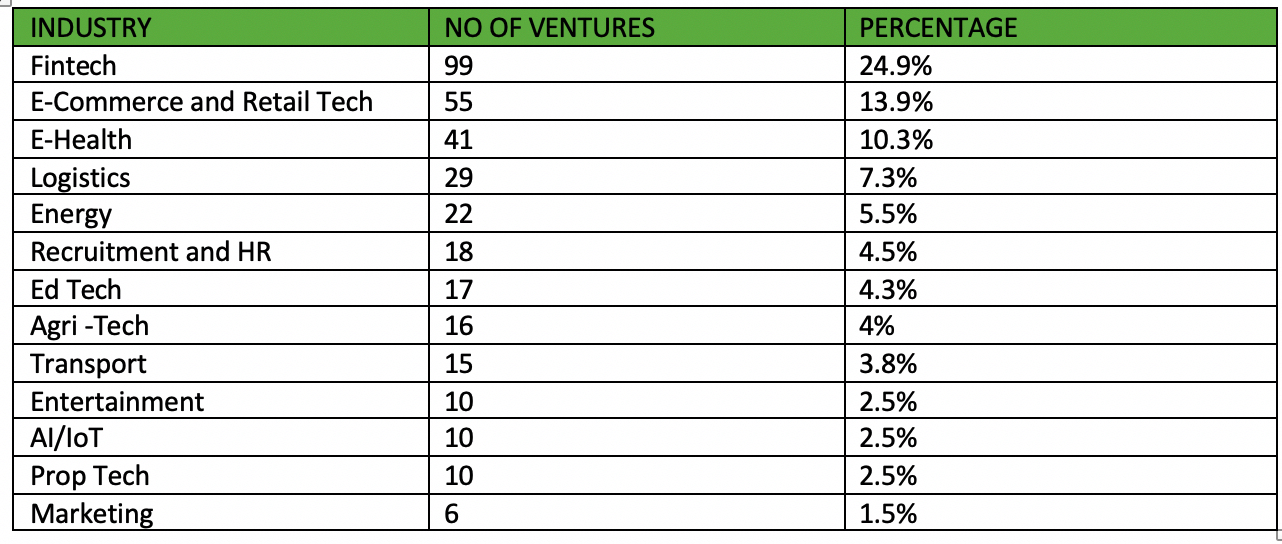 Kenya has one of the most vibrant e-commerce ecosystems in Africa and has shown steady growth. It has for instance provided an environment for the growth of small and micro-enterprises (SMEs) which are critical in the country's economic development through their role in the production, creation of employment opportunities as well as contribution to exports. Some of the most popular e-commerce websites in the country include Jumia, Kilimall, Masoko, Avechi, and Skygarden. During the COVID-19 lockdown period, more businesses decided to open up online shops and the expectation was that e-commerce in Kenya will further accelerate and grow. However, despite the e-commerce businesses popping up in Kenya, uptake in Kenya remains low despite its immense benefits. According to the recently released United Nation's Conference on Trade and Development's Business-to-Consumer (B2C) e-commerce Index 2020, Kenya has taken the seventh position in a survey gauging the African countries' preparedness to support online business. This a drop from position four in 2019 even after getting the bigger share of the e-commerce venture capital funding in 2020. Tunisia, Algeria, Ghana, and Libya trumped Kenya to take positions three, four, five, and six respectively. The drop was attributed to the rise in cases of cybercrime after Kenya's score on secure internet servers dropped from 49 in 2019 to 46 in 2020 but better than 37 in 2018. 
Customers are starting to appreciate the power of e-commerce and we need to address the structural challenges to ensure we support the industry.
The following factors and opportunities need to be considered towards improving the adoption of e-commerce in Kenya: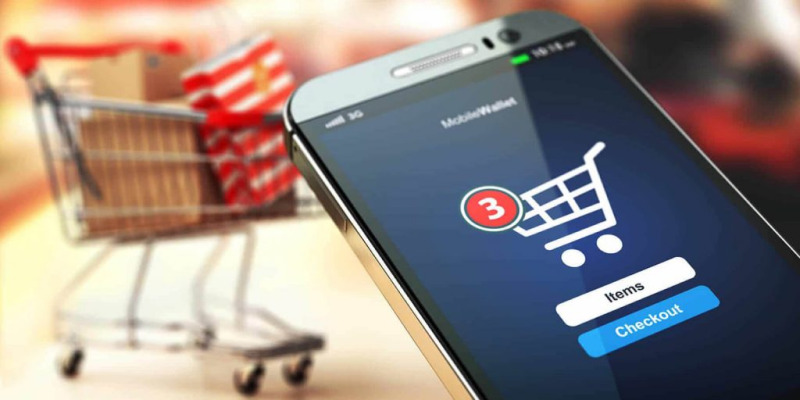 Cybersecurity: With rising cases of online fraud in the country, the government and by extension businesses need to implement robust measures towards addressing the gaps. The government needs to work on an open, interoperable, reliable, and secure internet to foster efficiency and innovation while respecting privacy and guarding against disruption. Cases such as this DCI urges vigilance in the face of increased online fraud can be avoided through constant cybersecurity education and implementing measures such as two-factor authentication, biometric etc. to prevent fraudsters from accessing customer online accounts.
Regulation and taxation: There is a need to have policies that govern the e-commerce industry. This will include things such as platforms to verify legitimate e-commerce business from those that are not. Currently, consumers don't have a way to know who is running a legitimate business in Kenya hence easily falling prey to fraudsters. You just need to visit the Facebook page Buyer Beware to see how many Kenyans are falling prey to such businesses. On the other hand, in anticipation of a pick-up, the government introduced a 1.5% digital service tax on the value of transactions in the Finance Bill 2020 however this can only serve to be a stumbling block for SMEs that form a large part of the e-commerce market in the country. A review of this is needed to encourage more businesses to shift their models to online commerce which is the future.
Customer Service: Even the most established players in the market have been accused of bad customer experience ranging from delivering broken items, refusing to refund money in cases of lost items or just rude customer care agents. Customers would rather visit the store in person and view the product before purchasing. That alone kills the whole concept of e-commerce. This business model requires timely, empathetic and disruptive customer care that can be achieved through constant training and improvement.
Technology: Leveraging technology to reduce manual processes such as delivery and product sampling is needed in an e-commerce business. Currently, customers are forced to WhatsApp, make calls just to get the right specifications of products, something that can easily be accessed from a website or mobile app. The majority of these manual processes can be automated to make it easier for one to place an order and track it until it is delivered. Make it simple stupid to a point where a majority of your customers can perform a transaction without making a call.
Fintech: Leveraging available fintech solutions to make payments easier for customers. We have a culture in Kenya of paying for what we can see and that meets our specifications. Escrow solutions can be used to make it easier for buyers and sellers to complete such transactions. The seller is sure they will receive their money upon delivery and the buyer will receive their goods or services. This can be a great solution for SMEs that are still building confidence in the market. Solutions to make payment easier should be implemented to avoid a lot of the transaction costs consumers incur currently making payments to mobile wallets or transferring across multiple platforms.
Logistics Infrastructure: The majority of the well-established e-commerce platforms such as e-bay, amazon etc. depend on the postal systems in their countries for delivery. These are more established and effective postal systems that ensure the customer orders are delivered faster compared to the Kenya postal system that is still inefficient and managed by corrupt agents. Private businesses such as Sendy, Copia etc. have seen the opportunity and are trying to address this issue though slightly more expensive compared to if we were using the postal system.
COVID-19 has boosted online shopping due to lockdown restrictions and the desire to avoid contact and receive goods at home. The number of online shoppers has increased significantly with more demand for food delivery. As customers continue to move away from traditional physical channels, both the frequency with which they search and buy online increases. Customers are starting to appreciate the power of e-commerce and we need to address the structural challenges to ensure we support the industry. E-commerce will enable SMEs to lower costs, stay competitive and at the same time, go global by harnessing the power of the Internet and scale.